Yoursjoys Technology (Shenyang) Co.,Ltd. is a fast growing company, which is specializing in R&D, OEM, wholesaling and export of Sports Series Products, including Outdoor Sports Products and Indoor Sports Products, such as resistance tubes, dumbbell, surf board, fitness safety, strength training products, etc.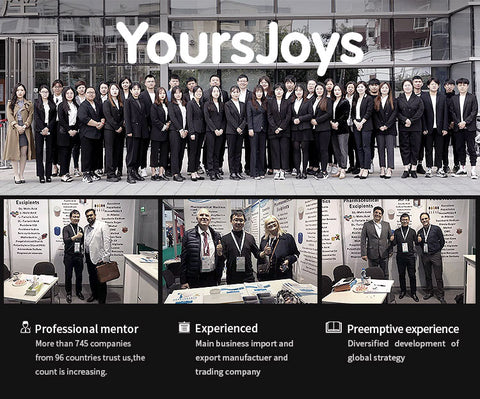 We believe that Quality is the existence foundation of an enterprise, and the whole company insists on only supplying products with excellent quality. Yoursjoys has established strict supplier assessment procedure to guarantee that we are only working with reliable supplier and products stable supplying. For all the products we supply, we are not only doing random product inspections after final packaging, but also providing complete after-sales service to make sure our customers won't bear any unexpected loss during cooperation with us, based on which Yoursjoys' products are exported to more than 50 Countries and enjoy great reputation all over the world.
Depending on reputable credit and excellent service, Yoursjoys has established good and reliable business relationships with many famous companies all over the world. Our goal is to develop together with our partners and our global customers through our professional service. 
Under today's society, exercise and health is becoming an essential part for everyone, Yoursjoys are doing our best to contribute our knowledge and experience in order to help people strengthen their bodies and enjoy their life with a health condition.
Come on! Welcome to join us and hope you all enjoy your joys!